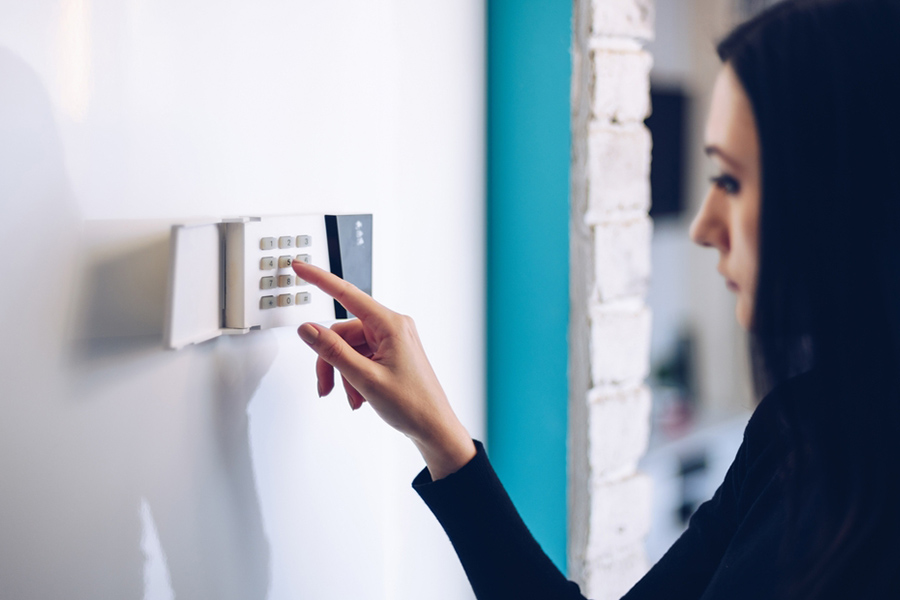 How To Reset Your Home Security System In Brownsville
One perk of having your home security set up by professionals is that you seldom find a reason to worry about it. Even so, there could be a few instances when you have to reset your alarms in Brownsville. If you're utilizing the ADT Command interface, a reset normally requires just one or two button tap after a false alarm, power outage, or battery change.
Read The Manual Before Resetting Your Alarm
Here's a simple yet valuable tip before you try to reset your Brownsville home security system, read your instruction manual prior to proceeding. You don't want to undermine your home's protection due to pressing something incorrectly. Additionally, control panels could have changed if you upgraded from a numbered keypad to a modernized touchscreen interface. Keep in mind that if you're struggling to reset your system, don't hesitate to call the professionals.
Resetting Your Brownsville Home Security System After A False Alarm
Usually, a false alarm occurs as a result of a sensor that was tripped by accident. You are able to use the control panel or open your ADT security app and touch the shield image and type in your unique passcode to deactivate the system in these situations. You may be contacted by your monitoring professionals, but simply inform them that you had a false alarm.
Tips To Reset Your Alarm When Experiencing A Power Outage In Brownsville
If power is lost because of high winds or other factors, you might start to hear a steady beep from your alarm's central interface. That indicates that your security is running off the secondary power source. To reset the alarm and stop the beeping, you should take steps to disarm and rearm your security.
Keep in mind, if you lose power for prolonged time frame, you could need a full reset of your system. Follow the directions in your user's handbook -- normally by putting in your PIN number and pressing the on/off button two times -- and you should be running fine. You may still hear the auxiliary power beeping, as it may not end until your battery reaches a full charge. Reach out to your home security agent if you continue to have problems with your ADT system a day after power is restored.
Reset Your Home Security System After Replacing A Battery
Occasionally you need to replace a battery in one of your security devices. When this needs to be done, you want to set your home's defense to Test Mode so you don't trigger an accidental alarm. After the battery is replaced, remove the system from Test Mode and resume normal operations. If the command center doesn't register the piece of equipment or the battery light remains on, you might require a whole system reset.
Resetting Your Brownsville Security System Following The Addition Or Deletion Of Someone
Removing or adding users can be accomplished on your ADT Command hub and your ADT mobile app. You should never need a resetting of your system following the addition or deletion of a user or code. But you should note, if you move into a new house that already has an ADT security system, you should contact your residential security experts at (956) 291-4473 to set up a new service. The technician will come out and switch out outdated parts, install other alarms or cameras (if needed), and do a factory reset.
A User-Friendly Security System Is The Right Choice
Figuring out how to reset a home security system in Brownsville is a challenge if it doesn't have understandable devices and controls. If the time has come to acquire your easy-to-use home security system, call (956) 291-4473 or complete the form below. Our team is ready to help customize the right security system for your residence.
Areas Served Around Brownsville By Secure24 Your Local ADT Authorized Dealer