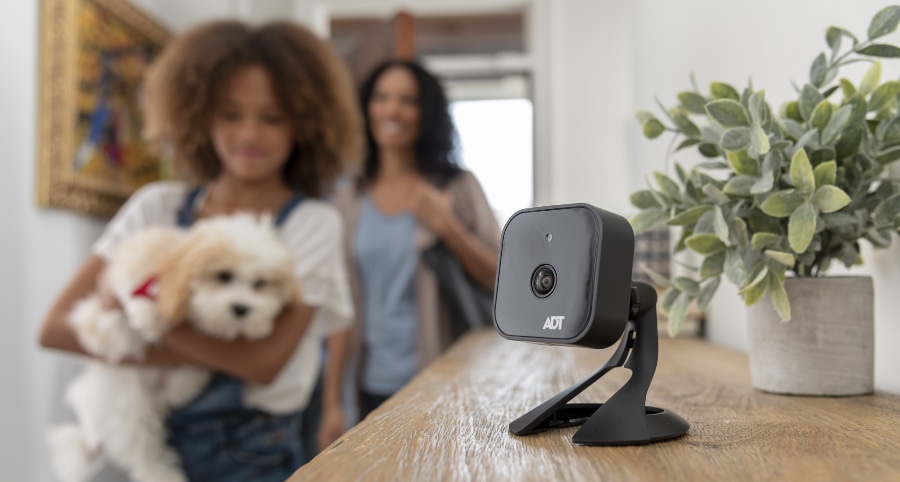 Where To Place Home Security Cameras In Brownsville?
Where are the right sites to place your home security cameras in Brownsville? As a general rule, there are three significant sectors of your property for video surveillance: your principal entryway, the outside perimeter, and select interior spaces. Even though your installation team will be able to suggest where you should install, consider the following best practices on where to place your home security cameras throughout your property.
Make Sure To Defend Your Front Door
Although you might find it unlikely that an intruder would make an effort to just walk in the front door, 34% of break-ins take place near the front door. You also have porch pirates among other dangers to think about. A doorbell camera is perfect to manage all of these possibilities with high-definition, wide-angle viewing.
Video doorbells are even more beneficial as you are able to chat with any visitors who approach and ring the bell. With the help of your cell phone app, like ADT Control, you have the option to respond to every ring with 2-way talk and live feeds and give the impression you're on site. When someone does try to do something criminal, you are able to have your video doorbell automatically record a clip and send it to your cell phone with a text message.
Plan Ahead to Maximize Coverage With Your Exterior Surveillance System
Determining where to place home security cameras around your property can be a daunting assignment. Luckily, there are a few beneficial recommendations to help ensure your home is safeguarded appropriately.
Cameras at the corners of your Brownsville residence provide a large field-of-view, as you can see two segments of your yard.
Position underneath an overhang or into a piece of trim or siding are perfect spots for cameras as they will be partly obscured by the edge of your house.
On top of your garage, because the garage door is an easier access point for burglars than you may know!
Overlooking a back porch or sliding door -- or any entrance not visible from the road.
To make sure these locations are successful, be sure to trim away any brush and branches that could obscure your ability to see clearly.
Suggestions To Enjoy The Highest Level of Performance From Your In-Home Surveillance
You have quite a bit more flexibility on where to place home security cameras inside your property in Brownsville. But the additional adaptability does mean there are more factors to think about:
Windows and Sunlight: While you'll want to make sure your windows are down and latched, the sunlight that enters via a window might cause glare and affect your camera's video feed. Point the lens away from any direct views of windows to avoid this.
Utilize Height: Just like an observation deck, a video camera located in an elevated area will have a broader view. You might situate your cameras at the top of tall pieces of furniture or attached to the ceiling.
Keep Out of Reach: Your camera will lose its ability to safeguard your home if it's broken. Set your indoor units where little ones and house pets have no ability to tamper with them. You could try mounting or a different method to secure them to be certain they won't wobble if accidentally bumped.
Conceal Your Cameras But Don't Block the View: The best surveillance system won't do much good if you have a houseplant in the way. But it's important to note, decor or foliage may be a perfect way to hide your surveillance installation. Just be careful they don't impede the view!
Have Secure24 Alarm Systems Install And Place Your Home Security Cameras
To ensure the proper installation of your home security cameras and other security equipment, enlist the experienced technicians at Secure24 Alarm Systems. We'll find the ideal plan for your complete residence -- protecting every inch. Dial (956) 291-4473 or submit the form below to arrange a consultation.
Areas Served Around Brownsville By Secure24 Your Local ADT Authorized Dealer